Very Cheap Junk Removal

36 Atherton Avenue

Wyoming, PA 18644

Phone: (570) 693-3932

Fax: (570) 693-3933

Office Hours

Monday-Friday

8:00AM-5:00PM

We are proud to serve Luzerne and Lackawanna Counties as well as the rest of Northeastern Pennsylvania.

We are dedicated to bring a friendly and responsible team to alleviate unneeded stress caused by excess clutter and junk. We strive to meet your every expectation and being locally owned and operated we thank all of our patrons for the continued loyalty and support to make our efforts worthwhile.

Thank You!

- Very Cheap Junk Removal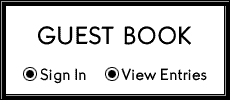 Please tell us how we did. We depend on your feedback so we can build a better company to better serve you. If we did a job well let us know, even if your expectations weren't met, we sincerely appreciate your comments!

PLEASE SIGN OUR GUEST BOOK!

WE WILL GIVE 15% OFF

YOUR NEXT JOB!